Welcome to Shot Peening Systems and Services, another Special Process capability provided via Productive C-Scan!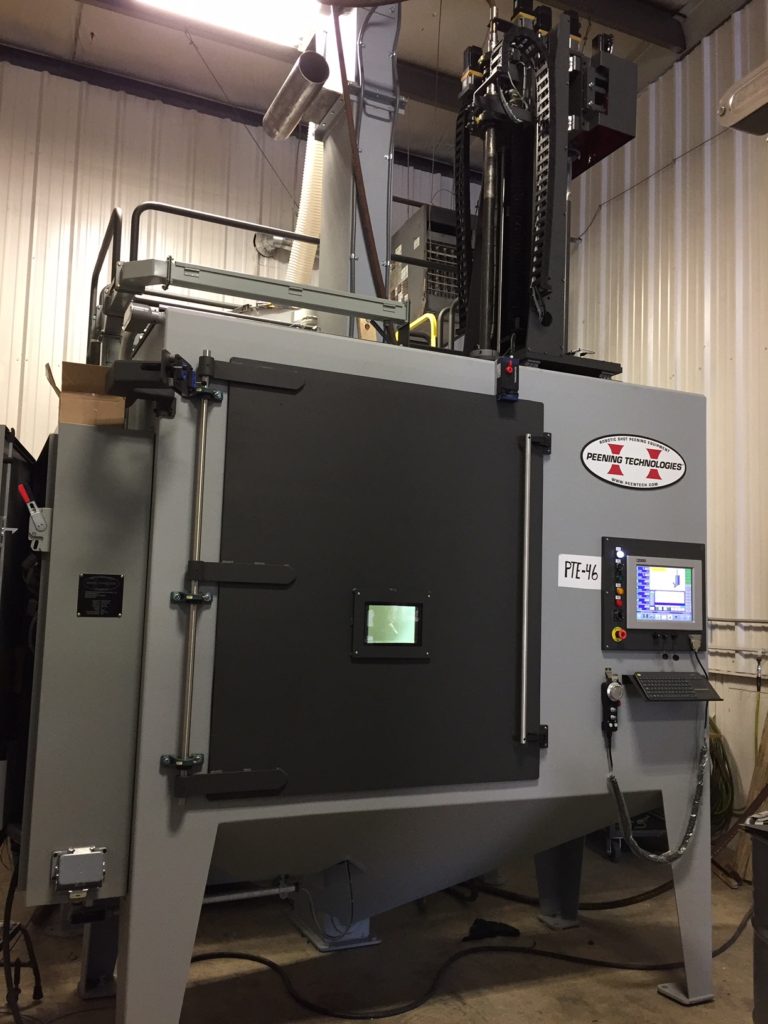 If you are in the market to buy a shot peening system, you have made the right connection. We have teamed up with and now represent Peening Technologies to offer custom designed systems as well as standard product robotic systems.
What makes Peening Technologies uniquely qualified to meet your peening needs? They are not only a designer and manufacturer of peening systems, but they also use them continuously in their peening service business.
From a Peening Technologies perspective, our toughest customer is ourselves. We continuously demand new features and capabilities that make us and our customers more productive and successful.
In addition to selling you a peening system, we can also help you startup peening applications as much or as little as you need. For example, we can provide:
Technique development
Robotic part programming
Tech Plan for Prime approval
Detailed shop floor procedures
Almen Testing hardware and consumables
Shot consumables
First Article Testing
Startup peening operations (days, weeks, month…)
Equipment residence at our CT or GA facility for guaranteed capacity
So, give us a call or send us an RFQ and we will get you on the road to productive shot peening!
spin around our website and contact us when the need arises.
Copyright 2020 AMDATA NDE Technology LLC, All Rights Reserved.